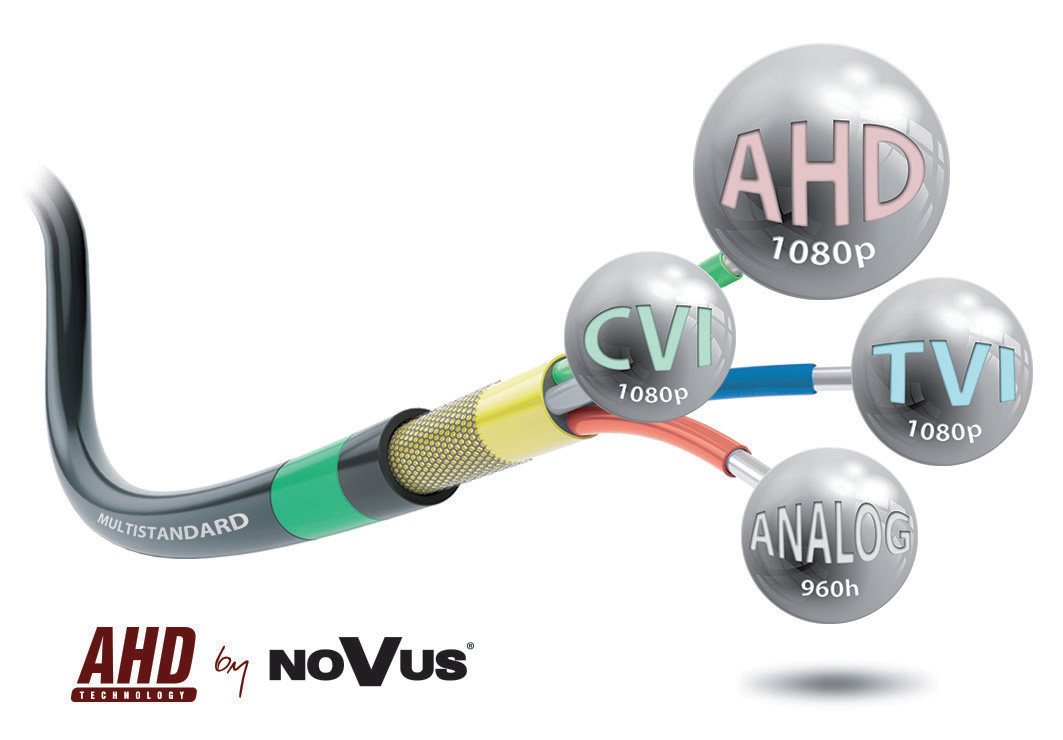 The
NVAHD-2DN5103MV/IR-1
camera generates video signals of various standards. To expand the application range of
NOVUS
AHD cameras all models are compatible with native AHD 1080p, TVI and CVI 1080p standards. This will allow you to work with most analog HD recorders (1080p) available on the market. In addition AHD Multistandard cameras will be backward compatible with low-resolution analog systems.
The camera is equipped with a fisheye lens with a focal length of 1.6 mm and 1.4 aperture. Combined with Sony's 1/2.9"CMOS Sensor, it produces a wide viewing angle of 178 degrees, allowing you to eliminate dead zones and observe the whole room with just one camera. The camera can be controlled using the COAX protocol, so you can configure it by using a compatible AHD recorder.
The NOVUS Multistandard AHD camera can be used outdoors thanks to its operating temperature range from -30°C to 40°C and ingress protection rating IP55. Recommended installation places: balconies, loggias, oriels protecting from rain.
More information about the NVAHD-2DN5103MV/IR-1